Spider Web Quilt Alongs, a great scary piece that will make your Halloween decor even better! In addition to being very delicate, this item can be used in various places in the house, which helps a lot and makes this piece more versatile. With that in mind, we share this beautiful quilt here for you to use in your decor, upgrade your halloween decor with this wonderful quilt we brought you today!!
This quilt will be perfect for this date so loved by the little ones, you can be sure that it will blend in with the halloween decor you already own, making it even better and even more horrifying. This quilt can be done easily and doesn't require a lot of work, which is even better!!
The quilt is an amazing art that always gives us wonderfully beautiful and stylish pieces that help a lot in the decoration of homes and even when it's time to warm up in winter, the quilt is really amazing!! See also this beautiful Log Log Cabin Table Topper!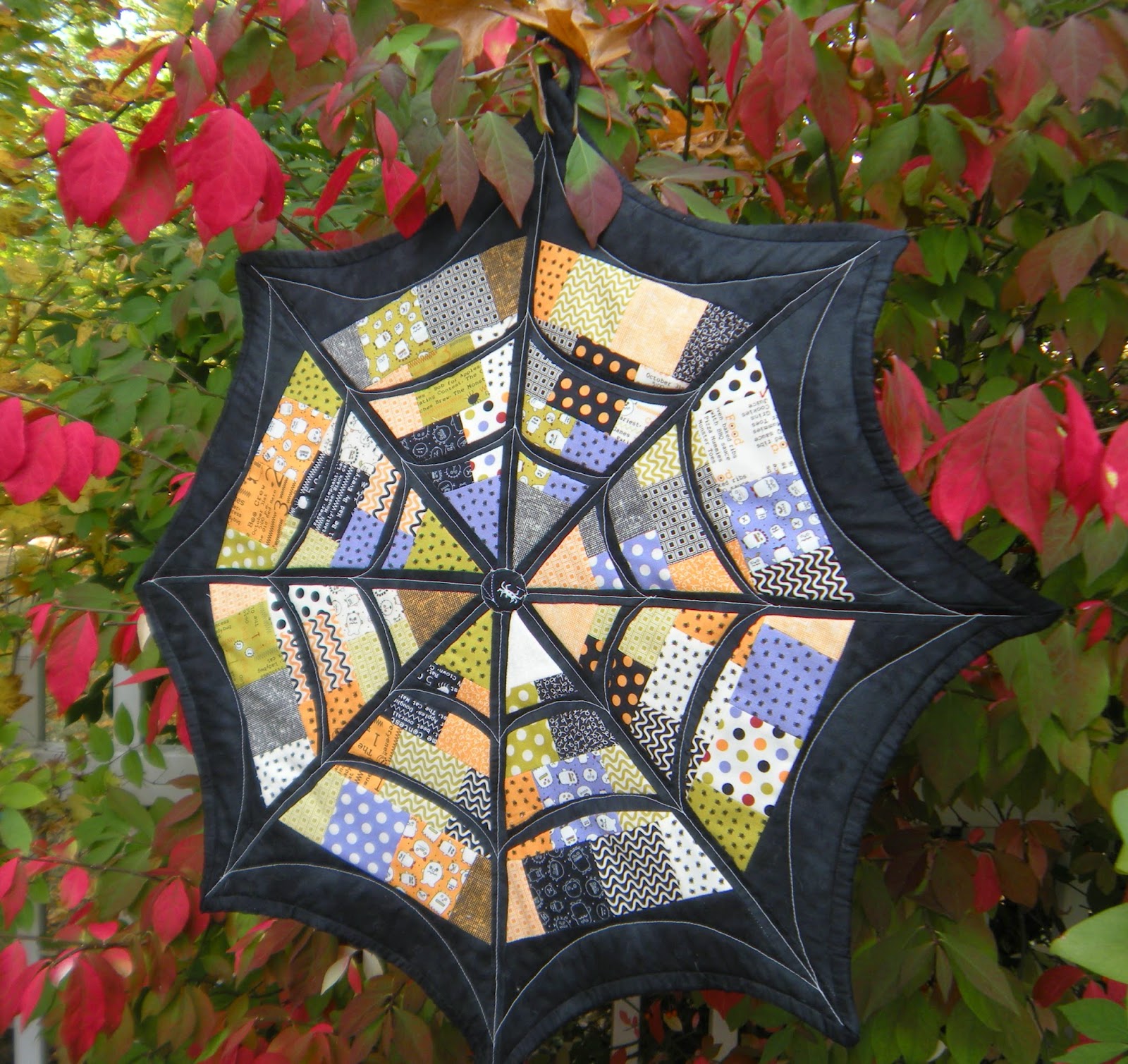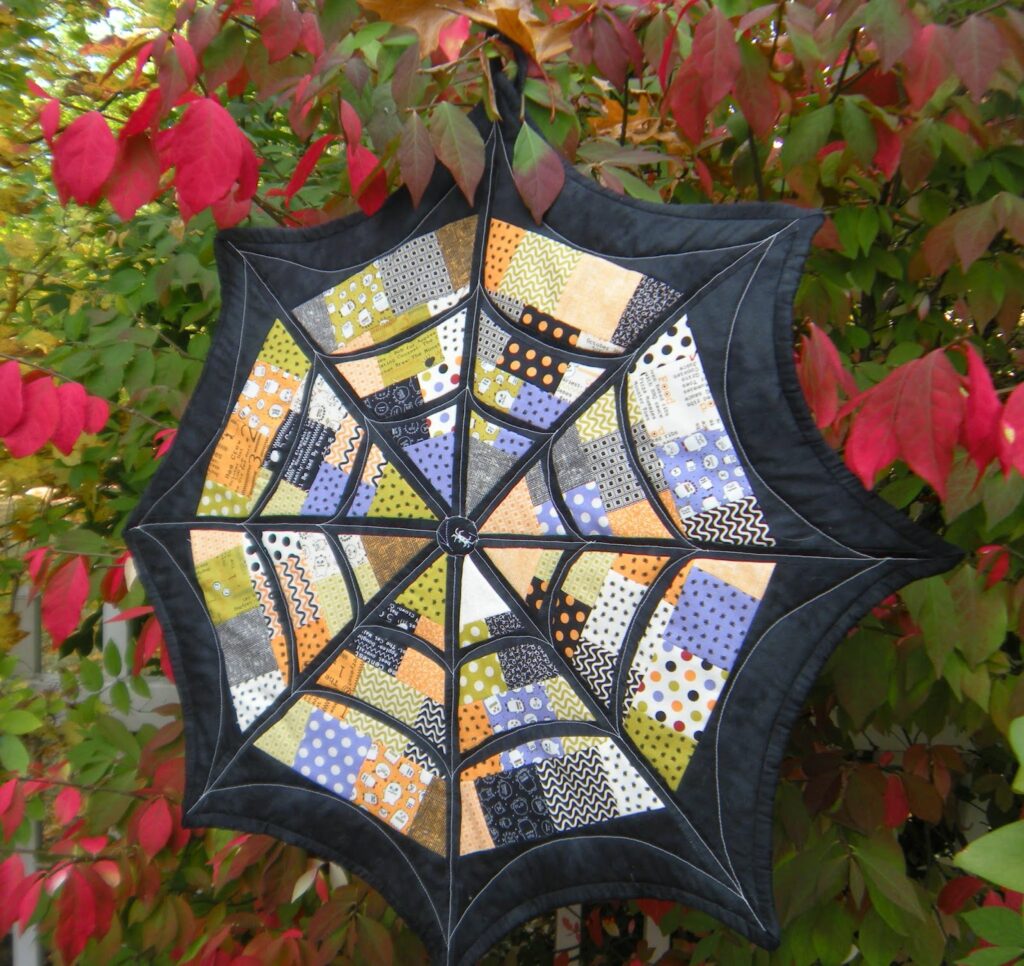 Spider Web Quilt Alongs
Pattern/Images/Tutorial: Scrapatches
Small Spider Web Quilt Fabric Requirements
80 2.5 inch squares (two mini-charm packs, a charm pack, strips, FQs or yardage … or just use up scraps!)
1/2 – 2/3 yard of black (for web sashing and border and binding)
2 inch black circle for the center applique
30″ square of backing fabric and batting
Fabric Requirements for Larger Web (2014):
168 squares 2.5″
21 are needed for each of eight sections
2 yards of black fabric for web, backing and binding
40″ square of batting
Quilt Finishes at about 34″ point to point.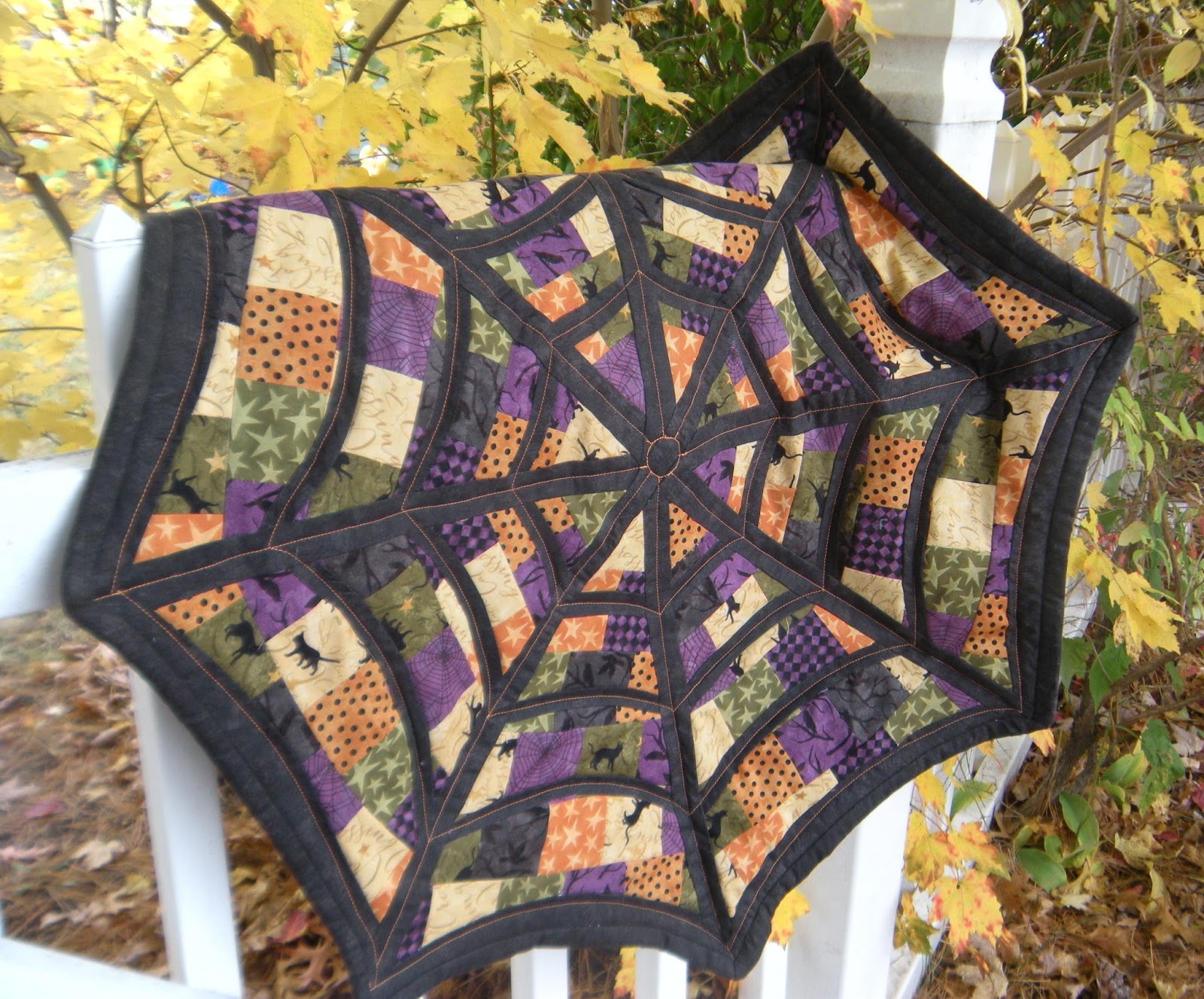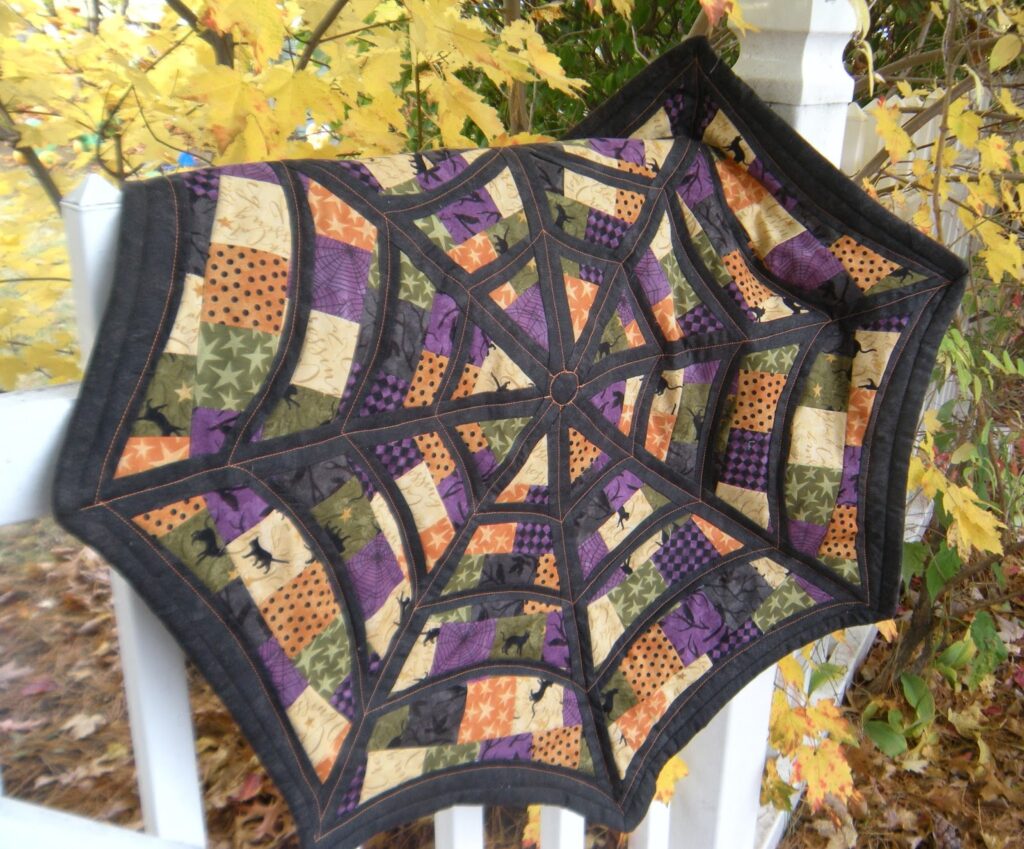 What Do We Think About This Pattern
An Amazing Spider Web Quilt Along to help with your Halloween decor, that date that children love, where you ask for candy and do lots of mischief, a night full of scares and joy. This beautiful quilt will make your decor even more horrifying, believe me, you will love the result.
How about we make this Christmas Once a Month: Winter Seeds Table Topper? So follow the tutorial and I'm sure you'll be able to make this piece quickly and easily. A great tip is that you separate your material and your tools before making this piece, so you can follow the tutorial while making the piece, that way you'll be able to do everything perfectly.