Hello friends of our website, here you will be able to learn how to make a square crochet and how it used to make a quilt simple and fast. This is a standard that most beginners can learn quickly because it is simple, since the technique is the same for all parts of the quilt. Using the crochet squares, you can make a quilt without having to hold the weight of all the work during the manufacturing process.
You make the squares individually and then join them, easily. Then choose the colors you prefer, colored or matching with the decor, and the material that will be used for your work, remembering that if you make a baby blanket you must use the softest line you find. These are just tips.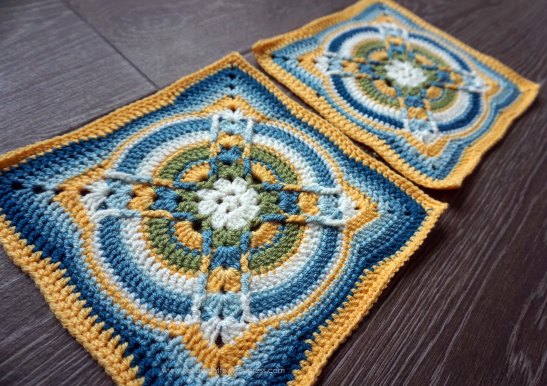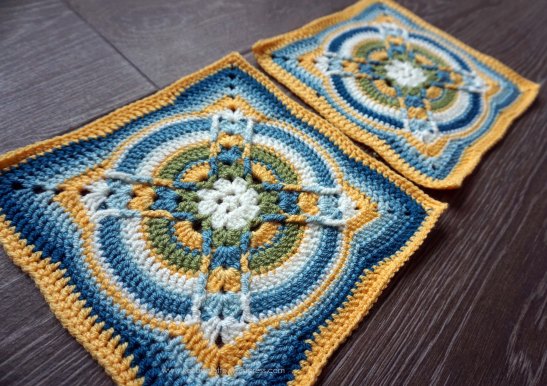 I'm so excited about the results of the projects because many people have managed to make new standards through this site where we leave videos, step by step and images to inspire and help you. And in this post is about that Denna square and I particularly like to mix the colors in this square.
We can make tone on tone, or color will go of your preference, always uniting so that it stays an equal sequence for the final result of your work, or we can make 2 or 3 types of colors of the squares to give a different effect, only tips for you guys. I hope you like this pattern and enjoy inspiring photos and the video tutorial.
➡Patterns PDF Free Download  Denna by Polly