Hi, good afternoon to all who accompany us here at the crafts website, I am bringing here for you another material with wonderful patterns. Let's increase our knowledge every time this is great, we are getting organized and choose your favorite pattern to do on the weekend. Challenge yourself, train and increase your skills.
In this matter we will learn to make another pattern of patchwork that has a very beautiful geometry and that gives a fantastic result, this pattern we can make quilt, rug and even put on the wall as decoration. We are very happy to help you with new standards because I know there are people who do this work to have their money and live on it.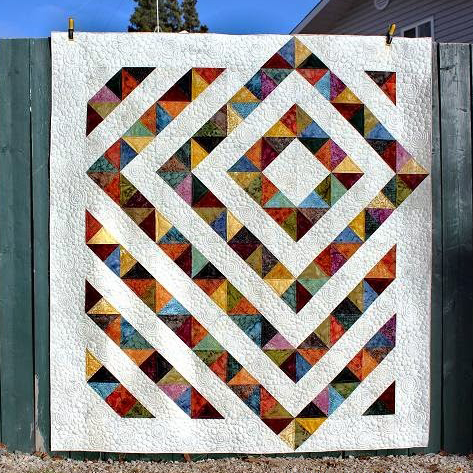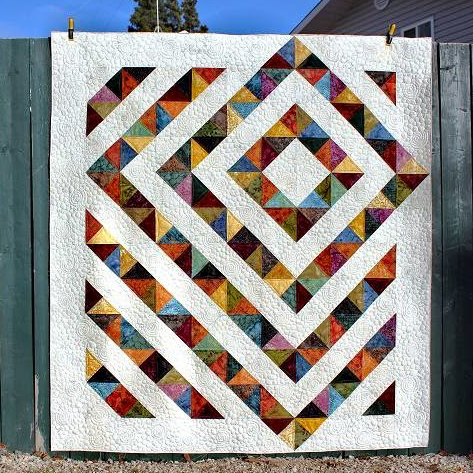 The standard we will learn is called the Four Patch Charm a delicate pattern and it is with geometric shapes. I really like how the blocks are joined in the formats and I'm very happy with the result. It is like a mixture of several squares inside the other with a space, for me it resembles a 3D image, can make the color you like and prefer your work, wash the fabrics and pass to get better at the time of joining and a job better done .
Below you will find the image of a mixture of colors that I liked a lot and brought as a model and also the pattern free with step by step with all sizes to make this pattern.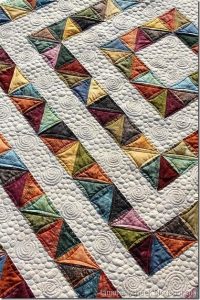 Pattern Free for You ☞  Four Patch Charm Quilt ❤