Hi, my friends, how are you? … Looking forward to learning more of a pattern … I love to let you know, you know that. To let knowledge and growth each day. In this matter I will share with you a simple pattern – a block of 16 patch & chevron – but when we organize correctly, it is a beautiful and modern result and so fun to do that we want to do more every time!
I love creating something beautiful in fabric that others will not use any more, that will throw away, kind of sutentavel. It gives us a feeling that I have to use the flaps before moving on to the next project.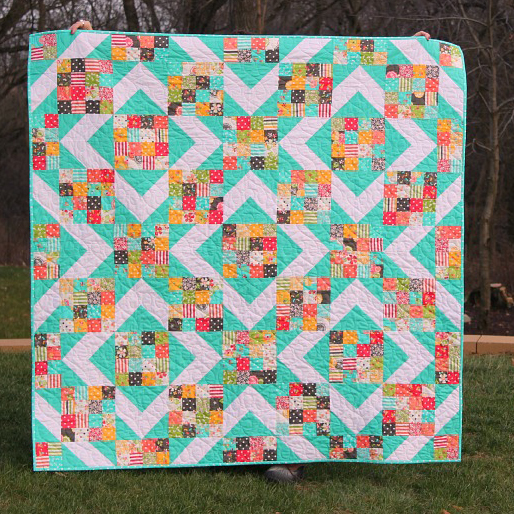 In the original pattern of this pattern included two edges, but can leave without border as well, making it larger or change in size, however you want and prefer to do, the size you want to do that will fit in your bed space or room. With just a little more fabric than the original pattern requires, we can make a 64 "x 64" quilt that is the size of a perfect quilt pattern!
I leave you the video tutorial of this pattern and the step by step and the video tutorials of Jenny are always easy to do. And the best of video tutorials is that if we doubt we can pause, come back whenever you want.