Hello readers of our website, today I will help you make a beautiful square sunchune crochet. let's go ? I've been seeing new patterns on the net and I've decided to publicize her work for you. It is beautiful to see how people have wonderful gifts, this square will look beautiful as a quilt, blanket, cushions, for our children, watching a documentary on television saw many crocheters looking for models to decorate children's rooms and that The most sought after it's the sun.
In my childhood I loved drawings on the paper of the sun … he never missed my pages of my diary. I think it brings us light because daylight depends on the sun.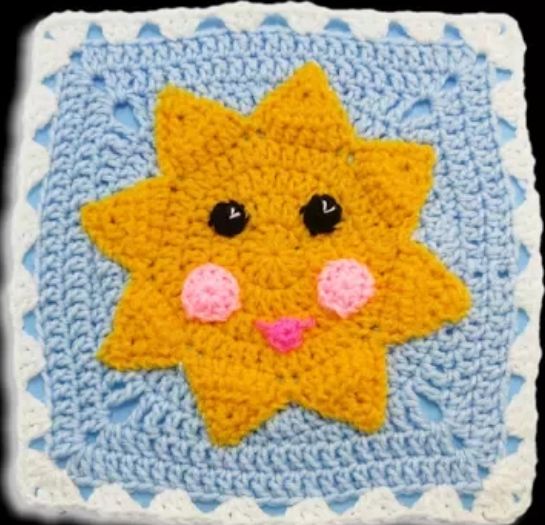 It was so wonderful to imagine the warm warm blanket that will stay and do in various colors for example: for the girl the pastel pink background or even white, for boys shades darker like blue, green.
Well, let's go to the tutorial of this beautiful parade. I hope to get out of here many creations, and help the imagination to flow new works with the tips that you will see here.