Hello good afternoon to all those who accompany us
Let's go to another wonderful point for our collection of patterns, this point really draws attention in a simple look we see that it is something maginifico, gives a different sensation to the look, and this pattern can use several combinations of colors, doing mingled or tone on tone options can be good when we love the coloring, we can give the idea of ​​2 or more colors is at your discretion.
With this point you can make pillows, in bed, bedspread, blankets, as you will see in the pictures below that I left for you several different models and countless colors. There are innumerable possibilities to make this point, I like patterns so I can make several and always be different.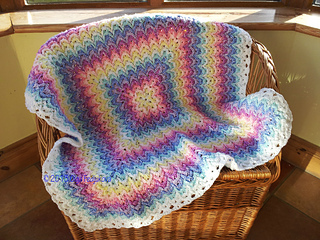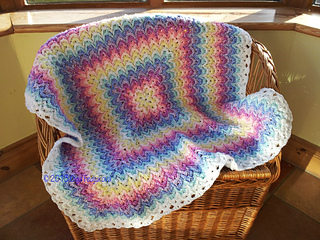 Eight soft tones were used that mix gently together: White, Lemon, Sweet Cotton, Fondant, Magenta, Wisteria, Bluebell and Ice Cream. The blanket finished with a simple corrugated edge in two colors, like cotton candy and ice cream.
This recipe after many requests today we can do to leave here the standard for you, good for those who love our site and who always accompanies us on our journey. So we hope you enjoy the video tutorial and learn more and more in this world of crafts.